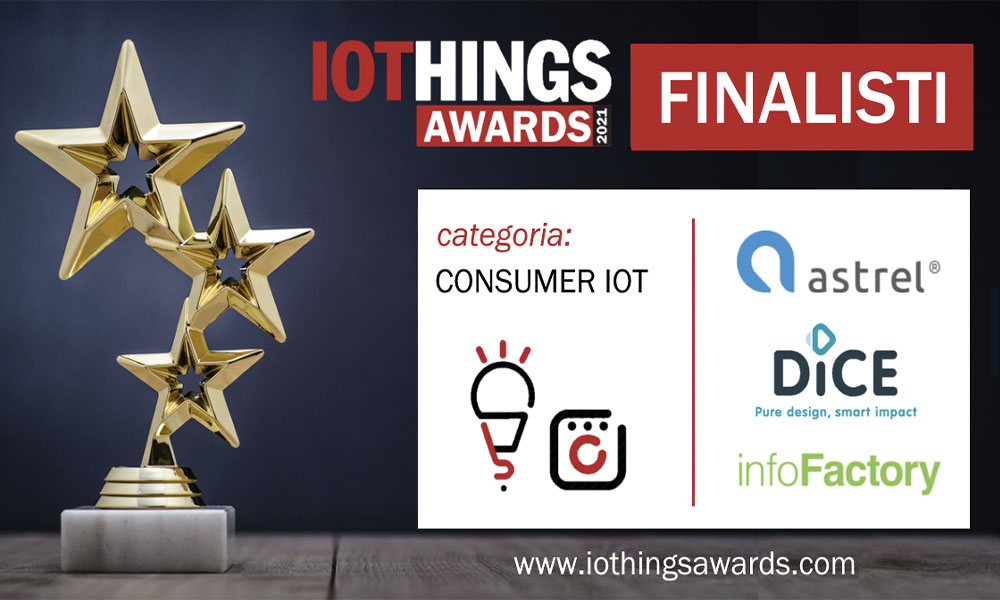 Dall'esperienza ventennale di Innovability nel mondo IoT, nel 2021 nascono i primi IOTHINGS AWARDS con l'importante obiettivo di promuovere la cultura dell'innovazione e dell'imprenditorialità nell'ecosistema IoT e 5G in Italia, creando un processo virtuoso di condivisione delle esperienze migliori tra imprese, fornitori, startup, centri di ricerca e istituzioni che sono in grado di conferire valore aggiunto alle aziende utenti, creare nuovi prodotti e servizi per i clienti e migliorare la qualità di quelli esistenti.
Innovability dal 2000 è il punto di riferimento italiano della filiera di operatori nel settore delle tecnologie digitali "disruptive"– in particolare M2M / Internet of Things, Robotics, Wearable e Wireless – e organizzatore di manifestazioni fieristiche, eventi, convegni e seminari formativi che offrono occasioni di dibattito, confronto, scambio commerciale e networking tra aziende, istituzioni e mercati.
DiCEworld ha deciso quindi di candidarsi a questa importante iniziativa dell'IOTHINGS AWARDS, ed è stata selezionata tra le 3 migliori aziende della categoria "Internet of Things", con il progetto DiCE SMART. Il 9 settembre 2021 avremo la possibilità di presentare di fronte alla giuria la nostra candidatura, raccontando chi siamo e quali sono le innovative features nel nostro hub IoT.
Orgogliosi di questa selezione, faremo del nostro meglio per mettere in evidenza i nostri punti di forza.
Vi terremo aggiornati!
Il team DiCEworld